Heavy duty lifting
17 October 2013
The WBPG, the next generation hoist ring for heavy duty lifting from RUD Chains, can be supplied from 85-200t making it a great product for a wide variety of working environments including heavy engineering, offshore, ship yards, and construction.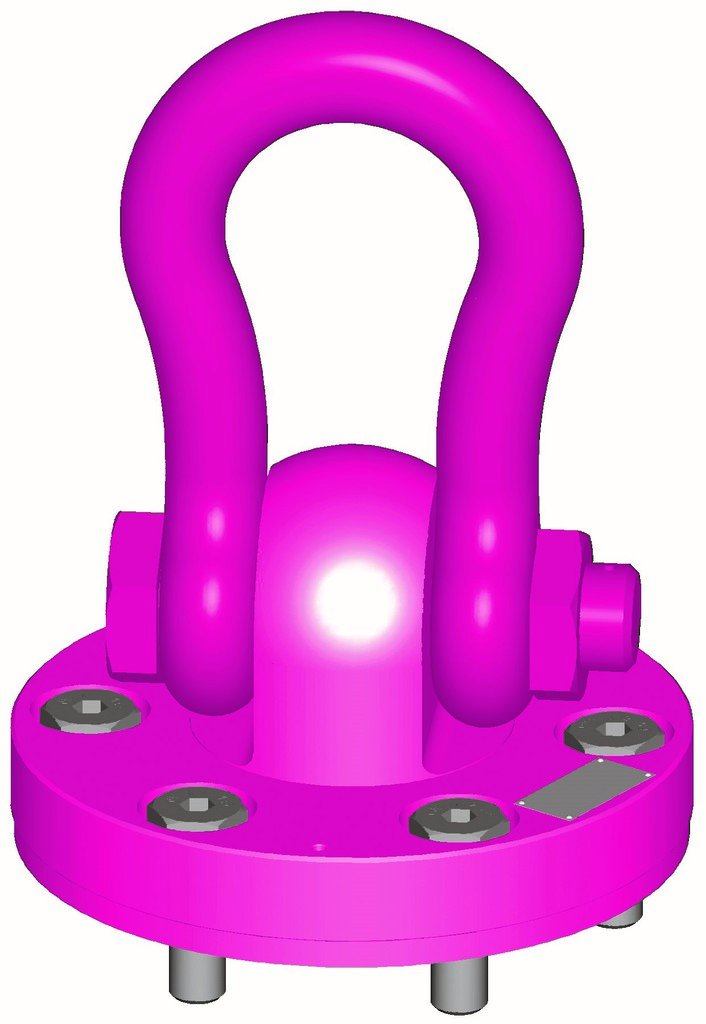 The WBPG is loadable from any side in the direction of the pivot meaning it is suitable for lifting and turning of heavy loads. It offers threaded holes for the Starpoint VRS for easy vertical assembly.
For the offshore industry the WBPG has been used to lift heavy cable-laid grommets; the WBPG has a removable suspension ring in the shape of a shackle to attach the cable-laid grommets to for lifting.
OTHER ARTICLES IN THIS SECTION