Safe handling of awkward plant
09 April 2014
The Tool–Mover is a manipulation device from RUD for the safe turning and tilting of heavy and awkward plant items and injection moulding tools.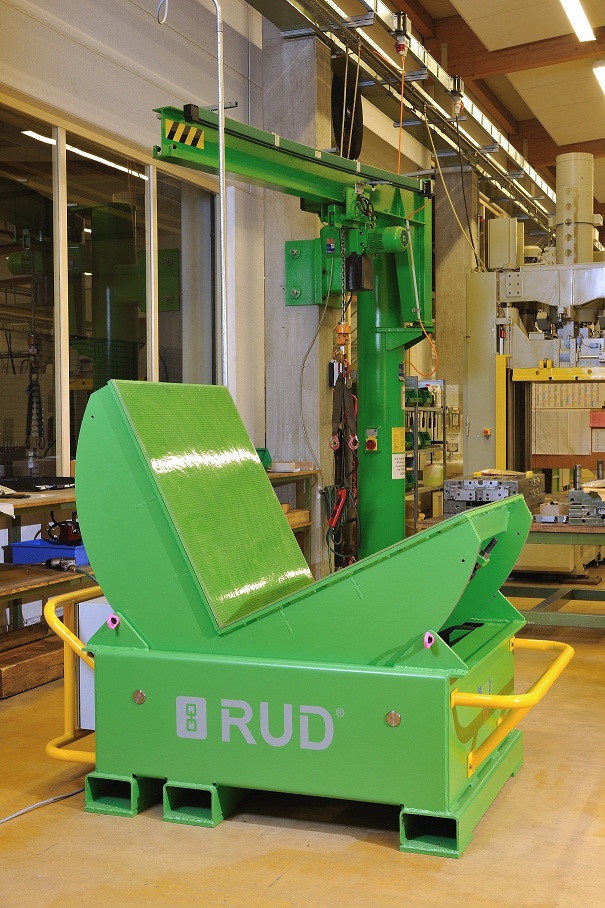 The machine offers safety features such as; it turns the load at the centre of gravity which means that the load is turned very smoothly and securely. The Tool-Mover is equipped with a frequency controlled drive which ensures an even and smooth drive, and it can be stopped in any position securely even if power to the unit is cut.

The Tool-Mover does not need to be bolted to the floor, it can be moved to locations in a facility by a crane or fork lift/pallet truck. It is able to turn injection moulding tools with a weight starting from 6.3 tonnes, to 10t, 16t, 20t to our largest 32 tonnes.

Tools can easily be cleaned on the table due to its low platform height. The Tool-Mover is covered with polyurethane plates which help to preserve the tools.
OTHER ARTICLES IN THIS SECTION