SNAPFULFIL DELIVERS WIDE-RANGING EFFICIENY AND PRODUCTIVITY IMPROVEMENTS FOR COMFY QUILTS
07 February 2017
With over 40 years' heritage, Comfy Quilts has grown to become one of Europe's leading manufacturers of quilts, pillows, mattress covers and bed linen. Today, the company makes and supplies products to retailers throughout the UK and manufactures under license for leading brands including Silentnight, Sealy and Jeff Banks at Home.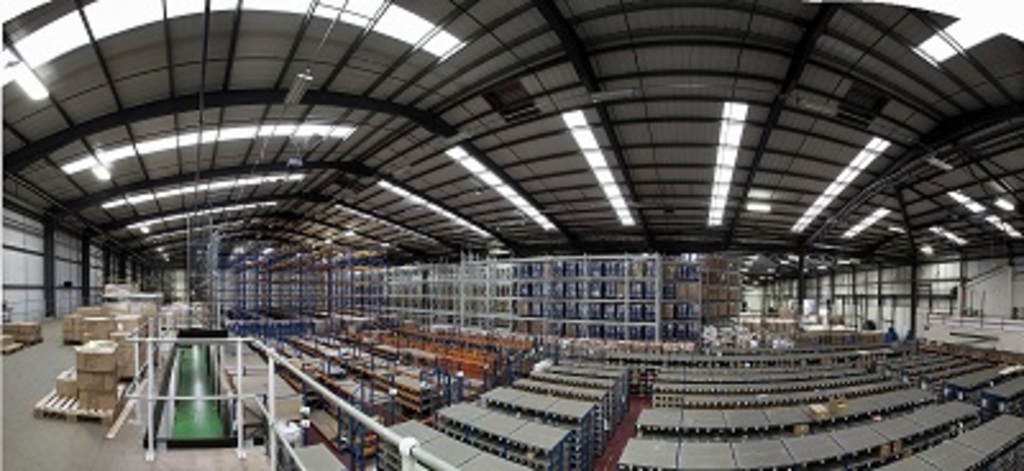 Having opened its first 170,000 sq ft warehouse in 2012, Comfy Quilts has experienced strong growth leading the company to take on space in a number of additional locations.
In 2015, Comfy Quilts took the decision to open a new 110,000 sq ft facility to allow its principal stockholdings of finished goods and raw materials to be consolidated into two sites, close to its manufacturing facility in Middleton, Manchester.
The two sites operate on a 24/5 basis and employ 86 people across three shifts.
The challenge
Up to this point, the company had been using its SAGE 200 financial management system to manage its warehouse operations, relying on 100% manual data input and processing and a paper-based picking operation. Due to the scope for user error, Comfy Quilts suffered poor stock location and inventory accuracy, compounded by the fact that the manual nature of the operation meant that issues were only identified at point of despatch, leading to failed customer deliveries. In the absence of any central stock information, Comfy employed multiple inventory controllers at each site to try to mitigate these difficulties and to investigate and rectify issues as they arose.
The solution
To support a more efficient and stable warehousing operation, Comfy took the decision to implement a best-in-breed warehouse management system and, following a review of five possible vendors, selected Snapfulfil due to its blend of rich functionality and ease of use. As a family-owned business, Comfy Quilts sets out to capitalise as much expenditure as possible and, in line with this requirement, Snapfulfil varied its standard contract to provide the system on a software, hosting and support only basis, leaving Comfy Quilts free to purchase the necessary infrastructure and hardware.
Snapfulfil manages both of Comfy Quilts' two main distribution centres, each in excess of 100,000 sq ft, as a single operation with two locations, providing a single view of inventory of both raw materials and finished goods. Comfy has also set up its own manufacturing operation as a customer within Snapfulfil, significantly improving the flow of materials into the manufacturing process.
Implementation
Comfy Quilts experiences a sharp seasonal peak from October-January with its stockholding increasing by 10,000 pallets to around 27,000 and despatch volumes increasing from 900 to up to 2,000 pallets per day. Comfy Quilts therefore specified that implementation of Snapfulfil would need to be completed ahead of peak or be delayed until 2016.
Following comprehensive system specification, testing and training Comfy Quilts took possession of the new warehouse on 21 October 2015 and went live with Snapfulfil across both warehouses simultaneously on 28 October. With on-site support from Snapfulfil's project team, the switch to the new system was completed in just three days, with the final orders being shipped from the old system on Thursday evening and the first orders shipped out of Snapfulfil on Monday morning.
From contract signature to go-live, the implementation was completed in 15 weeks.
Since go-live, Comfy Quilts has experienced zero system down time and no serious problems.
Benefits
Benefits either realised or expected by end of Q1 2016 include:
60% reduction in administrative burden from Day 1
50% reduction in inventory management headcount
23% improvement in pick performance from 26 to 32 pallets per hour
29% improvement in put-away performance from 28 to 36 pallets per hour
0.02% reduction in pick error rates from 0.04% to 0.02%
2.5% reduction in finished goods stock loss from c. 3% to less than 0.5%
Scheduled to move away from bi-annual stock take to continuous inventory checking
80% reduction in manual processing
66% reduction in works order lead times from 72 to 24 hours
60% reduction in error rates in raw material supply
75% reduction in paper use
The future
Following the successful implementation of Snapfulfil in its core warehousing operations, Comfy Quilts plans to implement the system in its 44,000 sq ft dedicated bed linen warehouse In Heywood by the end of May 2016. In addition to interfacing with Comfy Quilts SAGE system, Snapfulfil will integrate directly its customers' systems, massively reducing the level of administration in the operation. As a result, the company expects to reduce headcount by 15%.
In the same timeframe, Snapfulfil will also be fully integrated with Comfy Quilts' MRP system, providing real-time inventory visibility and saving approximately three hours work each day.
Following the initial bedding in period, Comfy Quilts also plans to take full advantage of Snapfulfil's dynamic stock location functionality to further optimise the picking operation and optimise warehouse utilisation.
Comfy Quilts' Warehouse Manager, Mark Farrell says: "Over the last two years, we have been manually emulating everything a WMS does –we were the WMS. As well as being hugely time consuming and labour intensive, we have been at the mercy of human error and, as the business has grown, so has the margin for error. As a result, we were spending more and more time investigating and rectifying problems.
"Implementing Snapfulfil has radically improved both accuracy and operational efficiency which allows us to offer an excellent service
OTHER ARTICLES IN THIS SECTION