THE COTSWOLD COMPANY GETS 30% LEANER WITH SNAPFULFIL CLOUD WMS
07 February 2017
Established in 1999, The Cotswold Company is an online retailer which sells beautiful, inspirational wood furniture and a wide range of accessories for every room in the house. The company is currently growing at an exceptional rate and will service over 50,000 orders this year.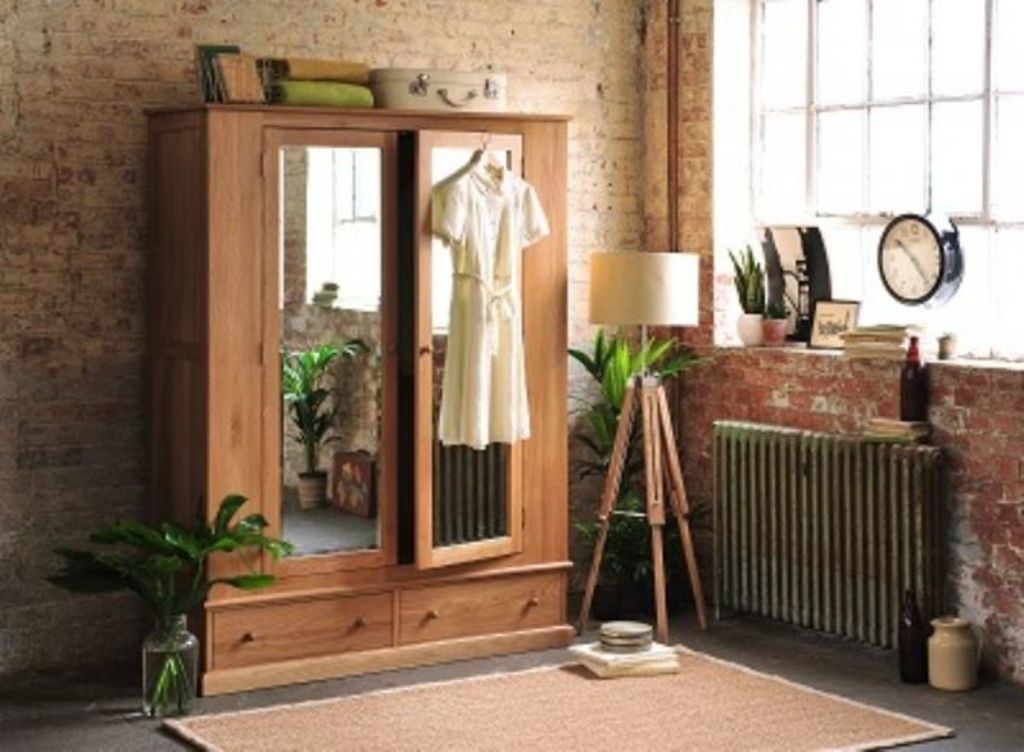 Headquartered in Norwich, the company relocated its warehousing operation from Norfolk to Wednesbury in the West Midlands in 2013. At the same time, The Cotswold Company took the decision to bring the previously outsourced warehousing operation in-house. In addition to the main 90,000 sq ft warehouse, the company opened a further 55,000 sq ft facility in March 2015 to support its continued strong growth.
The two warehouses handle in the region of 1,200 SKUs and up to 1,800 orders every week, rising to 3,000 in peak season.
The challenge
Prior to implementing Snapfulfil, The Cotswold Company were using paper-based processes generated by the company's SAGE accounting system to run the warehouse.
The Cotswold Company's Warehouse Manager, Paul Wilson says: "Our pickers were going out with reams of paper, which was fine until one went missing and everything then came to a standstill.
Our headcount was also too high – what we lacked in process we made up for in people.
"We had no real-time stock visibility and due to the amount of room for human error, inventory accuracy wasn't great, which meant that we had to shut down for an annual stock-take.
"All in all, we just didn't have the confidence that the warehousing operation could keep up with the growth and innovation in the rest of the business."
The solution
The Cotswold Company took the decision to look for a professional warehouse management system to automate processes and optimise efficiency and accuracy within the warehouse. Following a review of possible vendors, the company selected the Snapfulfil SaaS WMS.
Paul Wilson said: "I used to work for a 3PL and had had some experience working with one of the big on premise Tier 1 WMS' but found it to be over complicated and difficult to use. We ruled the biggest vendors out straight away on this basis.
"We needed something which was user-friendly for any warehouse operative but at the same time, was functionally sophisticated. Snapfulfil offered the best of both worlds."
Implementation
Snapfulfil's cloud deployment method and Software as a Service model means that the system can be implemented in as little as 45 days and The Cotswold Company was no exception. This included the writing of interfaces with the company's in-house order and carrier management systems.
Paul says: "The Snapfulfil project team were excellent – their preliminary work was good and we were confident that they understood what we were asking for. As a result, the implementation was actually much smoother than I thought it would be."
Benefits
While The Cotswold Company's volumes have doubled since Snapfulfil was implemented, headcount in the warehouse has actually decreased.
Paul says: "We saw an immediate improvement in operational efficiency and, over time, have used Snapfulfil to better manage and allocate resources within the warehouse. As a result, I'd say we're around 30% leaner and, in my experience, operate with significantly fewer people than many similar warehousing operations.
"Snapfulfil also allows us to carry out all key warehouse processes simultaneously - goods-in, goods-out, replenishment & auditing. In my experience this is something that doesn't happen elsewhere.
"Another major benefit for us was that the implementation of Snapfulfil allowed us to insource the warehousing operation. This has given us the freedom to operate in a way that is best suited to our specific requirements and to innovate and adapt as our business continues to grow."
In addition to providing real-time stock visibility, Snapfulfil's structured cycle counting functionality has removed the need for an annual stock take and the associated loss of revenue.
Receiving capacity has also increased significantly, from three containers per day previously up to eight.
The future
The Cotswold Company's Marketing Director, James Birtwhistle, concludes: "Growth is always welcome but it's absolutely not the focus of the business. Our customers quite rightly demand exceptional service levels and we would never choose scaling the business at the expense of our service offering. Our service is integral to our Brand.
"That said, with almost two decades of fulfilment under our belt and our origins in the heart of the English countryside, we are uniquely placed as a heritage brand and we know that what we offer appeals to a market that's not limited to the UK. Our aspiration is to continue to service our customers' demands overseas through international fulfilment and this is one exciting area we're actively pursuing.
"The company is keen to develop the business architecture that will support the levels of growth it is experiencing and Snapfulfil is central to that objective."
-ends-
About Snapfulfil
Snapfulfil is the multi award-winning warehouse management system from Synergy Logistics.
Snapfulfil is a functionally rich, best-in-breed WMS which can be deployed in a variety of ways to meet the operational and financial needs of any warehouse, large or small. It is currently deployed in warehouses throughout Europe and America, with 100,000+ users logged in last year. Built on over 35 years of experience, Snapfulfil is one of the most adaptable and scalable warehouse management systems on the market, offering fast implementation and rapid return on investment.
For additional information, visit www.snapfulfil.com
OTHER ARTICLES IN THIS SECTION