Inland port to be built in East Midlands
10 October 2017
SEGRO and Roxhill have launched a plan to build SEGRO Logistics Park East Midlands Gateway, a 700 acre inland port which combines links to the M1 and East Midlands Airport with a major new rail freight terminal.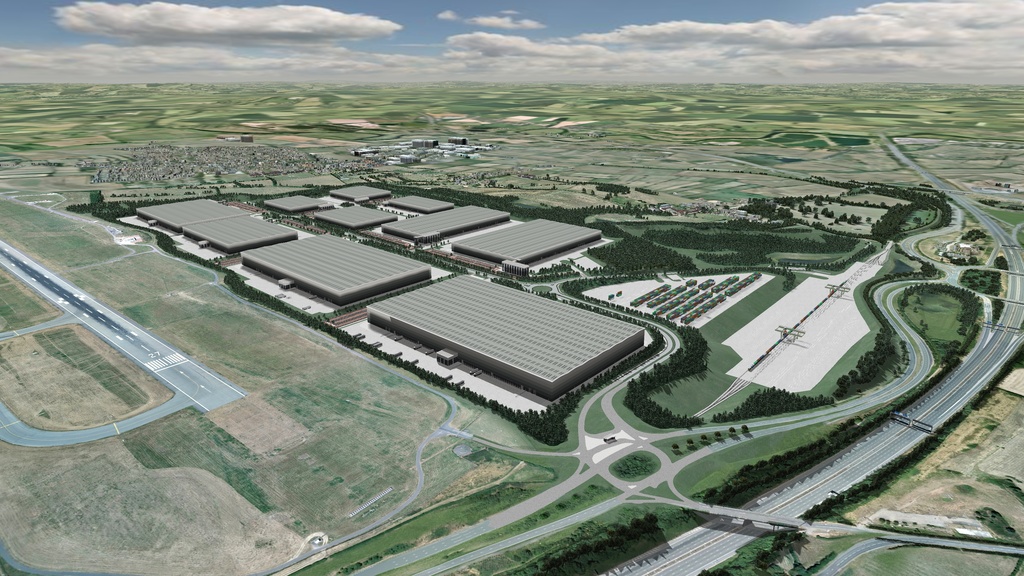 SEGRO is funding £100 million of infrastructure at East Midlands Gateway including a 50 acre rail terminal and extensive road improvements, designed to give the best possible connectivity to the 10 plots now available to occupiers.
A partnership with Highways England and other highways authorities means there will also be £35 million of road improvements associated with East Midlands Gateway, including better connections at Junction 24 and Junction 24A of the M1.
Andy Gulliford, chief operating officer, SEGRO said: "SEGRO Logistics Park East Midlands Gateway will be truly multi-modal: with its proximity to the M1 providing easy road access to the whole of the UK; the fact that it neighbours East Midlands Airport – the UK's second largest freight airport – and that we are building a Strategic Freight Interchange as part of the scheme."
"We are relishing working with Roxhill, having entered into our partnership 18 months ago, and will be creating some of the best logistics space in the country. We are confident East Midlands Gateway will be a highly successful scheme for its occupiers and the local community."
The development will create 7,250 jobs, 900 construction jobs and 3,000 indirect jobs, with Roxhill having played a key role in working with public and private bodies to maximise training opportunities for local people.
East Midlands Gateway is close to the very centre of England, with Nottingham 13 miles to the north-east, Leicester 20 miles to the south and Derby 14 miles to the north west.
This gives a strong, three city labour supply with one million people within a 30 minute drive, and 332,000 typical logistics employees within a 30 minute drive.
The rail freight hub links directly to the Castle Donington freight line, which provides access to major UK ports such as Southampton, Felixstowe and London Gateway.
Burbage Realty, CBRE and Savills are agents for the scheme.
OTHER ARTICLES IN THIS SECTION